Introducing JandBeyond Memories
This year, in the 10th year of Joomla!, we are celebrating the people that make Joomla! what it is with JandBeyond Memories!
While we think there are ton of software-related reasons that Joomla! is one of the best Open Source Content Management Systems available in the world, the human aspect of Joomla! is also incredibly unique. Joomla! Day events are a huge part of that community spirit that drives the project, and as a business built around SEBLOD, we are proud to have played a role as a sponsor to many Joomla! events worldwide.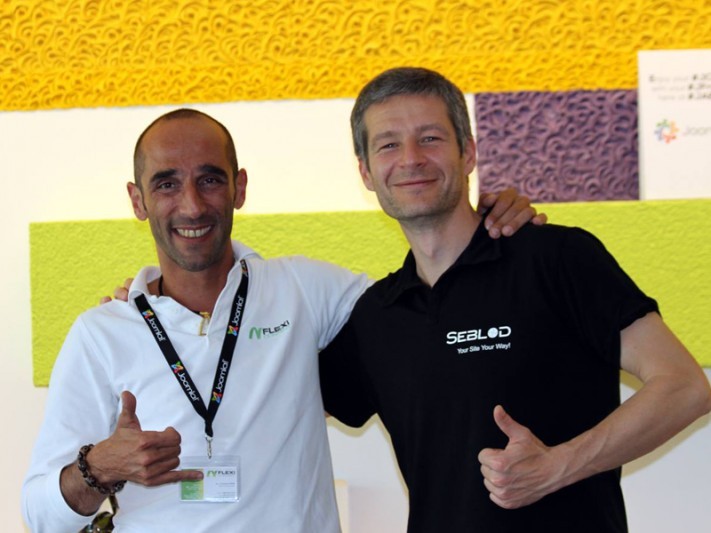 JandBeyond 2014

Teams of people work passionately on different aspects of the Joomla! project around the world - Core code contributions, bug testing, the community showcase, the extension directory, translating Joomla! in to multiple languages, event organisers who plan and manage Joomla! Days, and users facilitating Joomla! user groups - just to name a few.
Octopoos has helped to sponsor JandBeyond every year since the first event in 2010. As one of the Social Sponsors of the JandBeyond Conference 2015, we've built a place to celebrate this community spirit, and showcase all of the community faces that make up Joomla! (well, at least the faces of those at the conference!). We're excited to introduce you to JandBeyond Memories.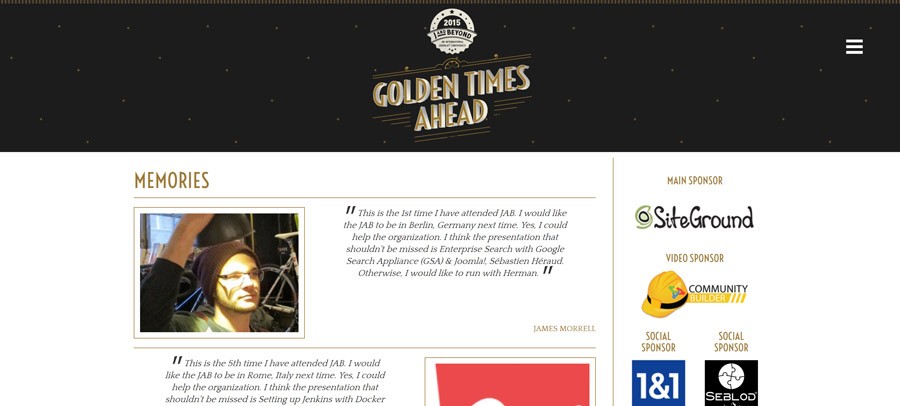 The JandBeyond Memories Portal is about sharing a laugh, making faces familiar and celebrating the diversity of the Joomla! community. No matter if you're a leadership team member, core contributor, extension developer, event organiser or just a jEnthusiast - everyone is welcome. We're looking to hear your own experiences at the conference or your responses to our JandBeyond Questionnaire. To help you prepare, you can start thinking about your answers to these questions:
Where in Europe should the next JAB be?
How many JandBeyond's have you been to?
Would you be willing to help with the next JAB?
What is your favourite JAB activity?
Which presentation at JAB should not be missed?
(If you have some answers now, share them on Twitter using #jabmemories)
Throughout the event, the Octopoos/SEBLOD team will be roaming the JandBeyond conference, trying to get a collection of responses and photographs of as many Joomla! people as possible. Keep an eye out for the team wearing these shirts: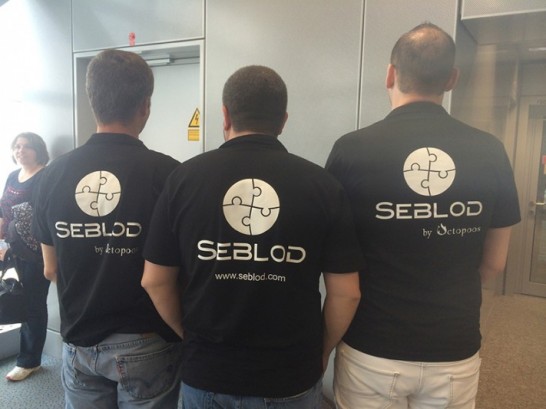 We're looking forward to seeing some new and old faces, learning a bit about you and celebrating the diversity that makes up the global Joomla! community.
See you in Prague!
The Octopoos Team
Proud Sponsors so far in 2015 of Joomla Day Boston, Joomla Day Sao Paolo, Joomla Day France, Joomla Day Germany and Joomla Day China, and Social Sponsor of JandBeyond 2015.
Comments
There is no comment yet.. Be the first to submit one!