The first Community part is built with a set of SEBLOD applications:
Comment Application
Share Application: share any content, send an email, Twitter, Facebook, Google+, Linked In
Bookmark Application: bookmark any content
User Application
Forum Application
SEBLOD User Application
We invite you to register you to try it!
This application uses the Joomla User object to extend the profile of the user. The registration form has 4 pages. When you're logged in you can view your member account and edit each page as in the picture below. Two SEBLOD List Modules display your latest forum posts and your latest reviews.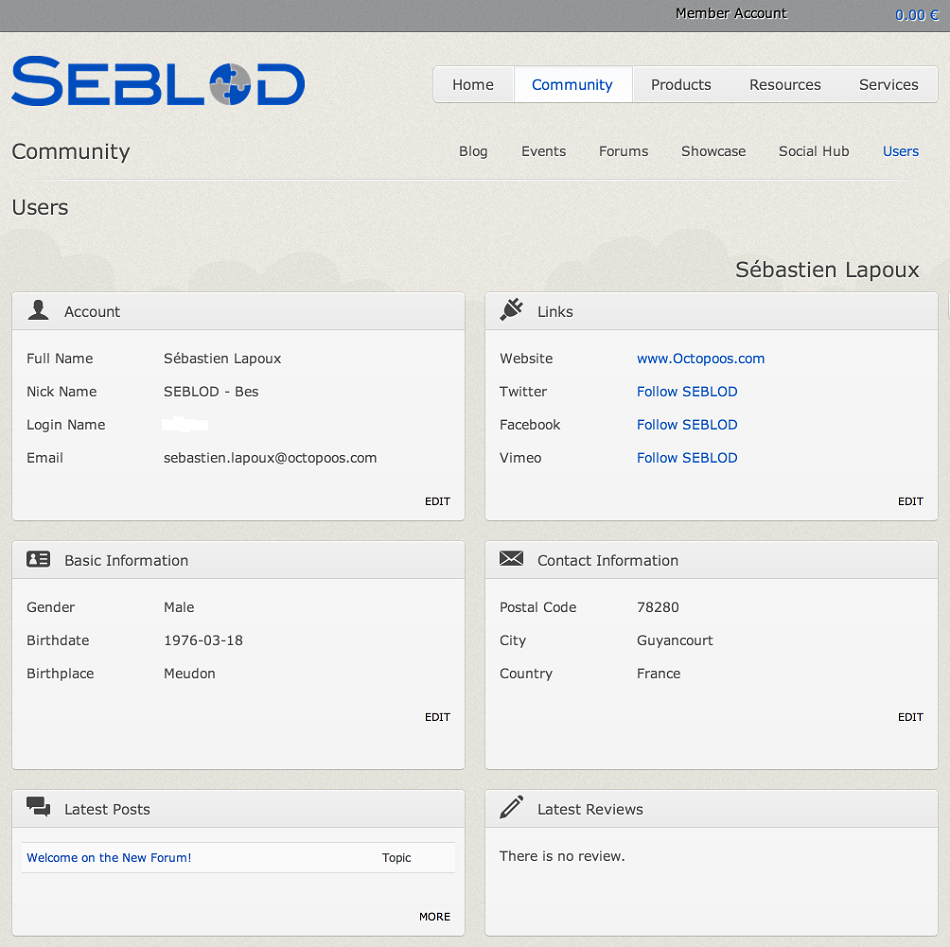 A User Directory displays users and allows some searching on it. Users are grouped by Joomla groups. Each SEBLOD application on seblod.com has a set of groups and you will be progressively be able to filter each group.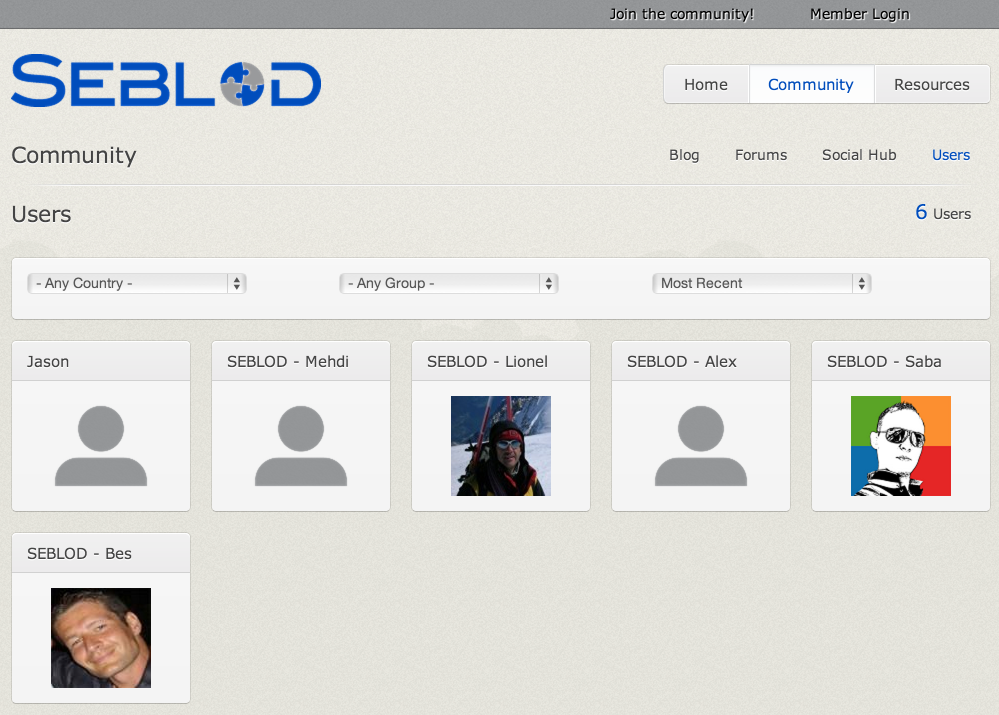 SEBLOD Forum Application
We are very happy to present you the first version of a SEBLOD forum.
This forum manages nested discussion and indicates the level by an icon. Each topic or answer can be shared by a sending email, Twitter, Facebook or Google+. Moderators are able to edit, hide or delete a topic or an answer.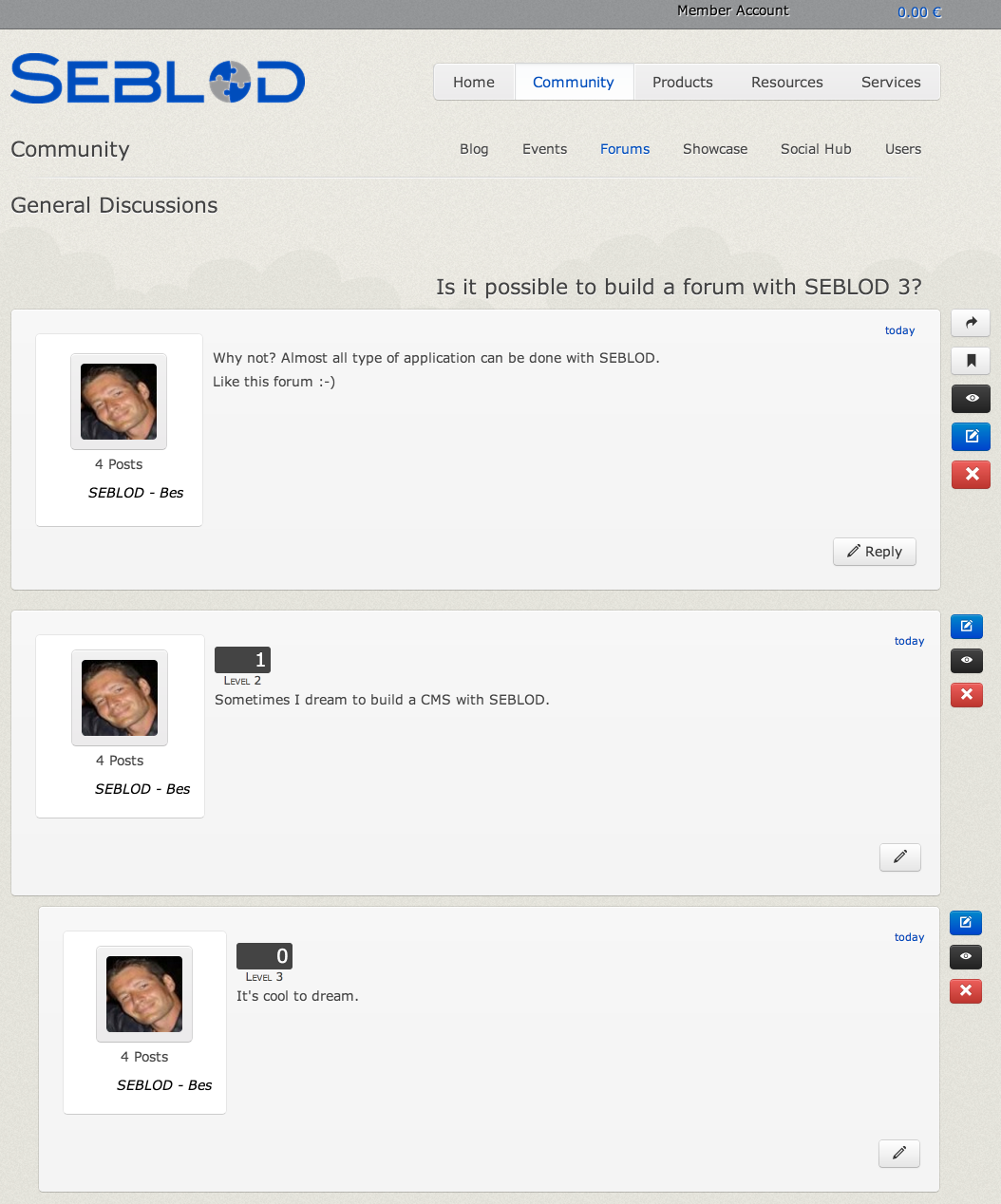 The Topic & Answer form is managed by SEBLOD. Imagine taking control of any forum interface, just do it with SEBLOD!